LaGreca Family Road Trips wouldn't be complete without a few stories and changes along the way. This time…we had an upfront/early change to our plans.
First night was Boulder Creek RV Park. Stopped for dinner along the way. (Little Mexican place by the Costco in Victorville)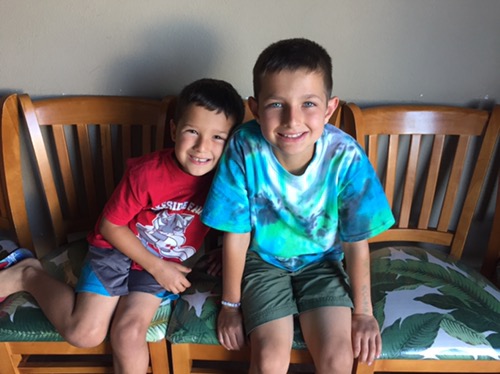 Blazing hot at Boulder Creek. Up and on the move as soon as we could.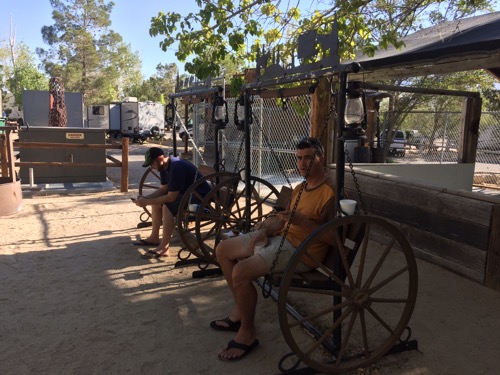 Stopped at Keough Hot Springs and swam for free out by the power lines (yes, we know how to have a good time). This is one of NCL's favorite places.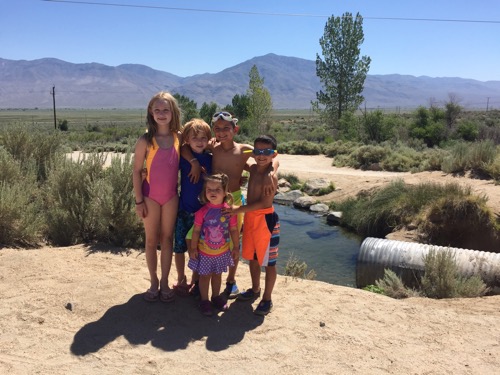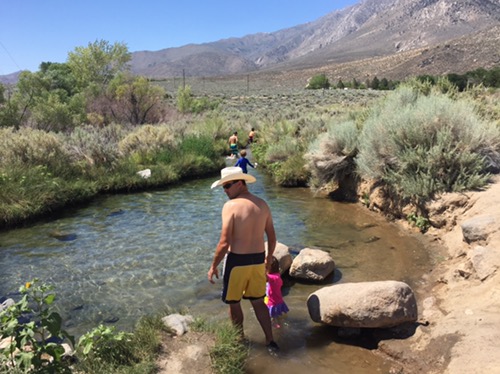 We were scheduled to be in Silver Lake on Thursday (our schedule) to find a spot in the 'first come, first served' campground. But…no luck. We were all hearbroken. Many spots were flooded from the snow water runoff (amazing waterfalls off the mountains), and all the rest of the spots were full.
We stopped at Mono Lake to get some advice from the Rangers.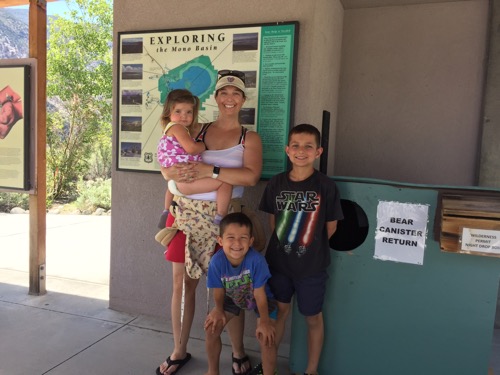 We drove north and looked through a couple of TIGHT/Small campgrounds….hit a bump at one and the windshield cracked immediately. Again. Same spot as last year 😡😕😩.
Ran into a river running across the road in one campground and had to back down the hill and turn around in a tight spot. Bottomed out and broke the step cover.
Finally made it back into Twin Lakes campground ….and picked out sites for 2 nights. No hookups and no cell service. Joe felt pretty defeated by the days drive and the RV casualties 😕 We set up camp, got a drink (or two) and made burgers for dinner.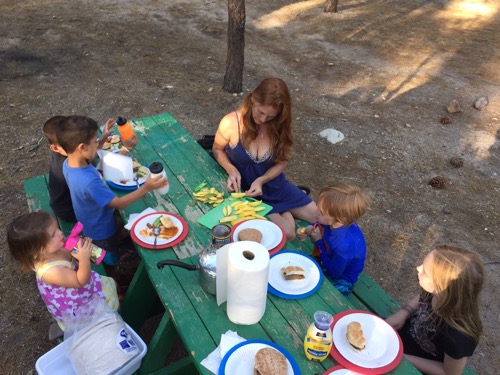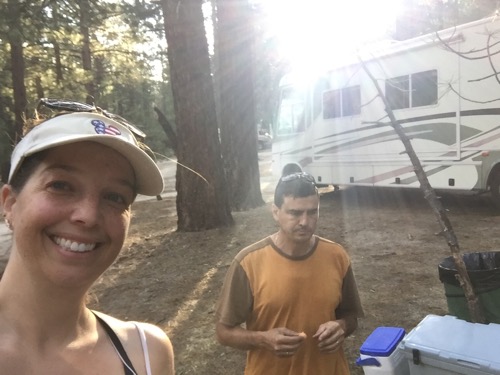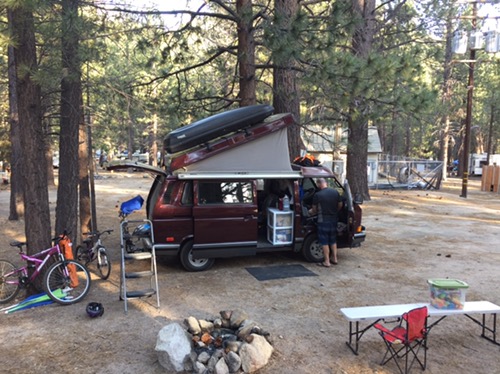 The kids went exploring on bikes. Grace played playdough and dirt/sticks at the site. Then Daddy took the Boov for a bike ride. She LOVED it.
The next day (Friday) was FULL of adventure. We had no idea how great it would be when we woke up the morning.
Time to hike to a waterfall!!!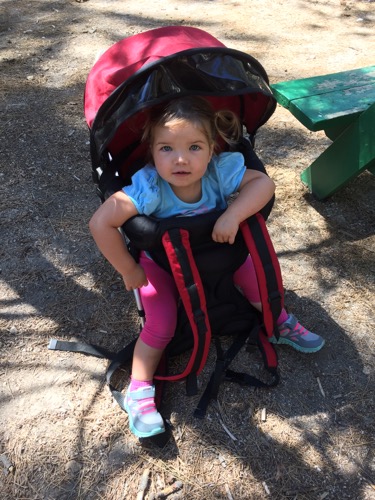 I can't even tell you how excited Gracee was about getting in the hiking backpack. She was in HEAVEN!! And…Daddy is a trooper. I mean. Seriously. She is heavy – and we climbed!!
Oh….and the hike started off with us having to wade/walk/RUN through FREEZING cold river water to get on the trail.
I can't even tell you how much it hurt. I nearly had tears in my eyes from the pain in my feet. The water was SO cold.


It was a GREAT hike. I have never seen a waterfall THAT close and THAT much rushing water. Wow.

Back at camp….lunch and a short rest.
And for our afternoon activity….we rented two fishing boats and cruised the Lake! We stopped all around and the kids played/hiked. Grace napped most of the time. The water was freezing but my two boys thought it be fun to jump in at one point. They couldn't get out fast enough 😳!
Here are a few pictures from Joe's phone :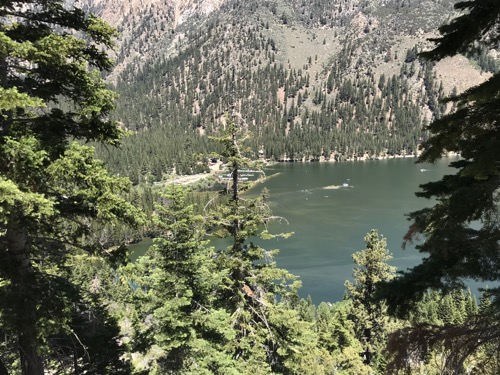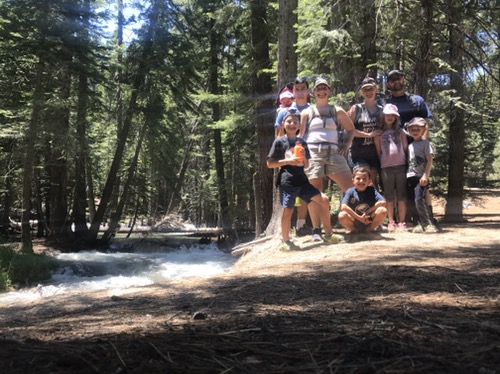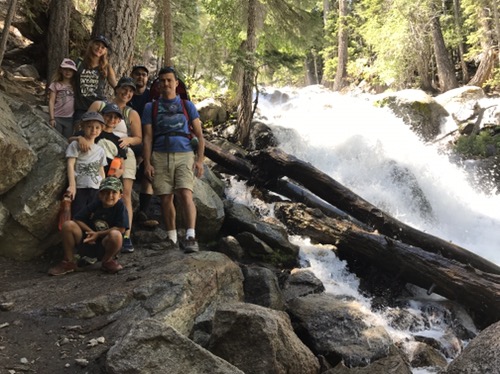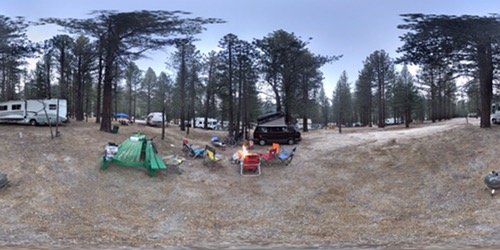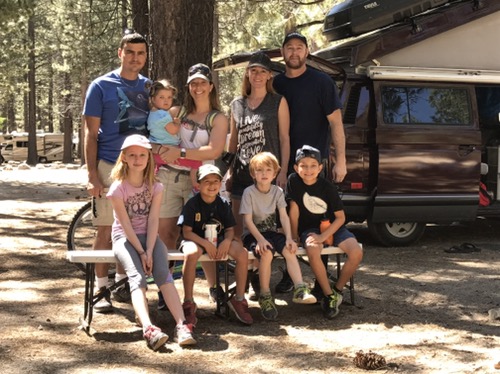 And. As of that wasn't a great adventure packed day….our campground has a big BBQ dinner/picnic out by the lake front. We had dinner plans already, but scrapped them when we heard about the BBQ (no cooking, no dishes! Yes please!!)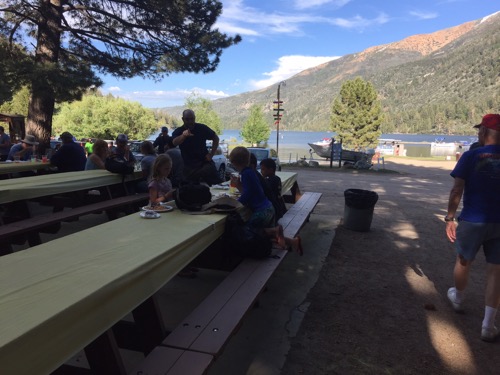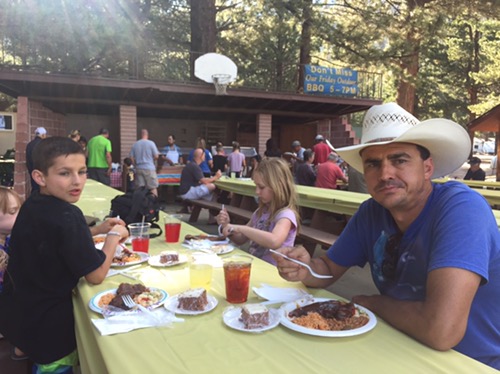 Ice machine – block and crushed for $2 each! What a bargain!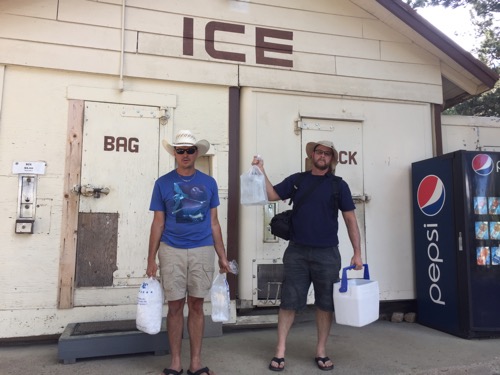 We had 25 minutes left on the boat rentals after dinner. One last ride on the water.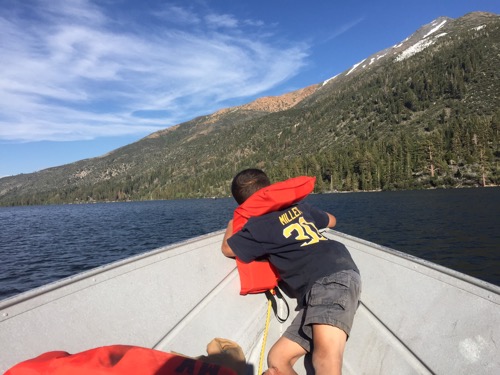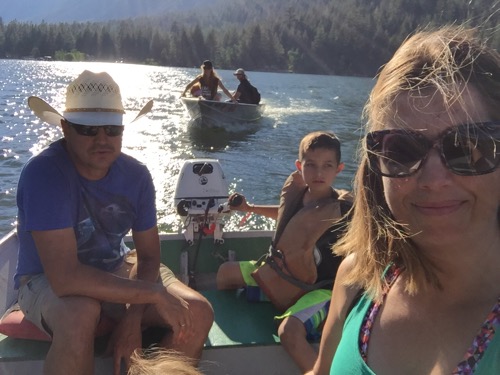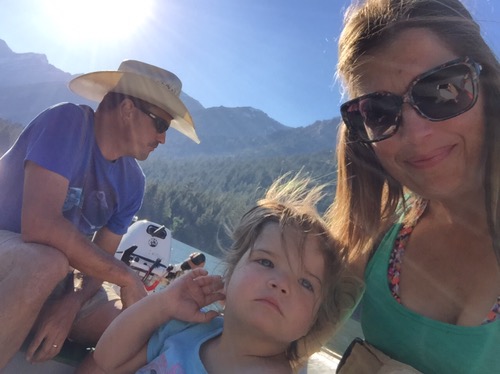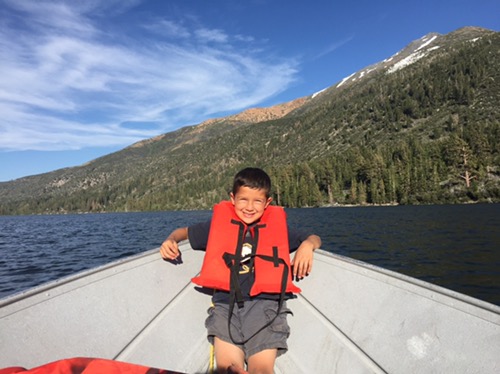 It was a perfect evening. Great weather and beautiful surroundings.
Back to camp for S'mores, showers, jammie's and bed.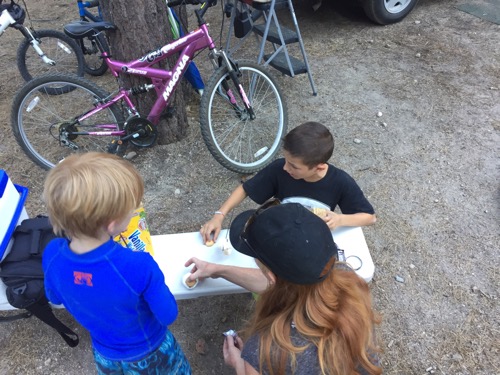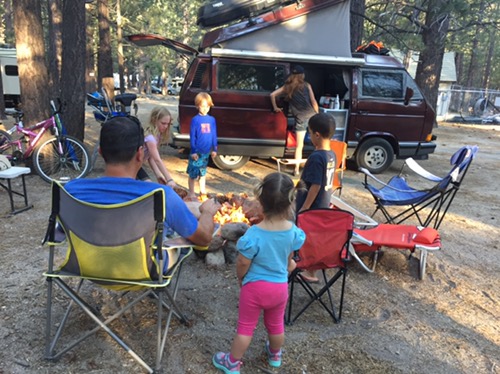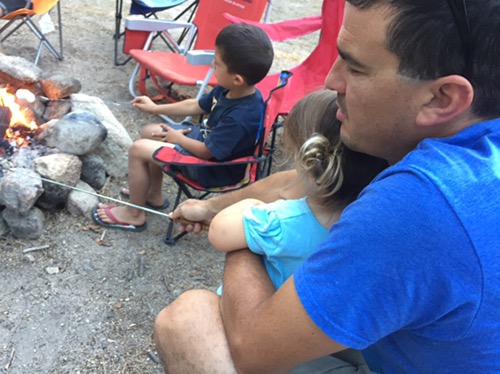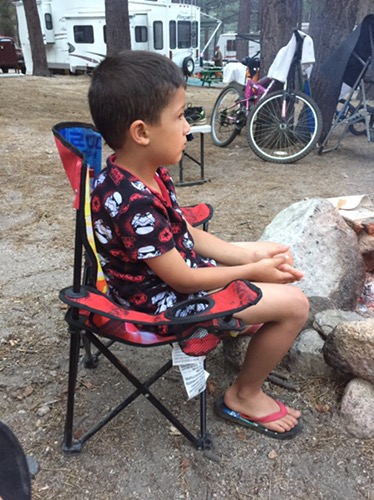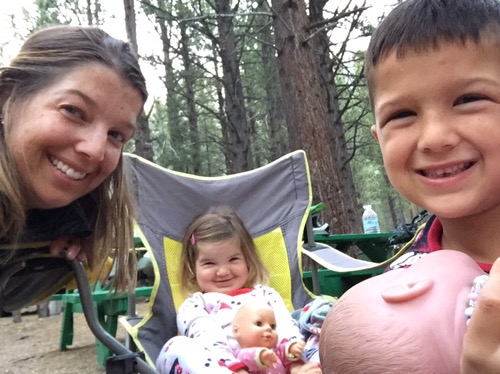 I have to note, one for the record books. We had BEARS in our campsite both nights. The first night, a Mama & her 2 bear Cubs scared Jeff, Heather and Joe. The Second night, Joe was sitting at the campfire alone (I was inside and the Veomett's were in the bathroom) and a black bear walked right up behind Joe and scared the crap out of him. I heard him yelling outside: "Go on! Get!"
We headed to the Cafe for breakfast and packed up the campsite.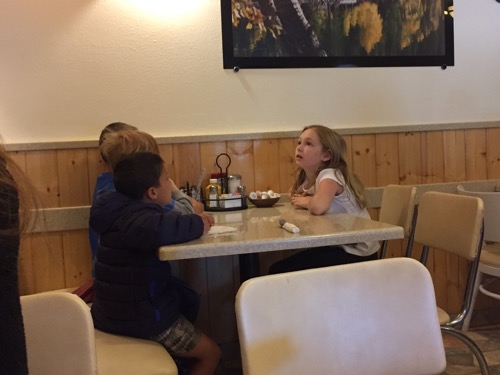 We were so sad to miss the time at Silver Lake – but it was great fun to explore a new place. Our waterfall hike was pretty amazing. Grace did great in the carrier. The LG boys were champ hikers. Connor kept up with the boys with minimal complaining. Sarah didn't want to make it up to the top with us so Jeff stayed back on the trail with her.  We have to practice a bit more hiking with her 😳. All in all, it was a great few days – even though it wasn't the plan.
And just like that….we were on the road again….until next time….Happy trails 😊