July 4, 2016
Elizabeth, Family
No Comments
So….this is a post I have mixed feelings writing (that isn't usually the case with me) & sharing with 'everyone' (which may only be 4 or 5 people anyway so I am probably ok).
I am excited & proud, but scared & shocked (not sure that is the right word, but we will go with it).
In July 2015 we were on our annual RV Family trip. It was a tough trip for me. We had just finished the big move and finally overcome Grace's under weight problem. And I had already gone back to work (by. It had this RV trip/vacation already planned). Grace was 4.5 months old and she & I both caught a terrible summer cold (i.e. Couldn't breath and not sleeping well for the first week of the trip). We were out hiking/sightseeing, it was hot…and I was miserable.
By the time we got to my Mom's house (just before the 4th of July) I was so exhausted – I could barely socialize with people 😕 I didn't want to be in pictures with anyone. My knees and hips always hurt. I was still over-weight from the pregnancy, and ultimately – not happy.
As soon as we got home, I starting writing out My Plan. It was a plan to clean up my eating, and take back control of my life. I had a few key goals in mind.
*I wanted to BE in pictures with the kids/family (and not cringe every time I saw myself in a picture)
*I wanted to run around the yard with the kids and not be in pain or out of breath.
*I wanted to get down on the floor to play with Grace, as she learned to crawl and walk.
*I wanted to get back into ALL my work clothes (really nice pants and blouses, etc). I had 2 bins of clothes STARING at me in my closet).
*I wanted to look & feel good for my husband.
*I wanted feel good about myself. Own my body and work HARD to get it back (as best I could).
And so it began. July 12th: I embarked on a 12 week journey…with some pretty steep goals. I printed out my 3 month plan and marked off every single day as I completed it. The plan was 100% geared towards food choices. I eliminated crap food every week and was planning to work down to a liquid fast again (similar to my Lent 2014 journey.)

In my head, I had a goal of losing a total of 20 lbs. I never said that goal out load or wrote it down because I thought it was impossible and I didn't want to be disappointed at the end. It was just WAY to much weight to lose with this silly little Plan I had come up with….or so I thought.
About 5 weeks in….I started a workout video…something I had never done before. Two local friends (and Beachbody coaches) mentioned a new 'hip hop dance' workout that BB had come out with…. I figured I would give it a try. It looked really fun, and it was something I could do IN my house with my family there (I did not want to leave the house anymore than I already do). Everyday, I would get home from work and immediately start my dance workout, before we would eat dinner.
I have to say….it was SO hard for me at the beginning. I was still carrying so much weight and hadn't really worked out in awhile. The 'simplest' moves felt hard and I was sore ALL over. I had to ice my knees every night. But…I stuck with it…week after week. Every single day – and after I had mastered 1 dance routine (took about a week), I would move onto the next. It was hard work. I would be a hot, sweaty mess after my workouts, but I was getting better all the time AND I really started to see weight loss. I remember hitting -14lbs and feeling a real difference and it got me excited!
I couldn't do my liquid fast because I was working out so much. In fact, I had to add back chicken & fish so I would have enough energy to dance.
At the end of 12 weeks (it was the beginning of October) I was SO happy, I felt amazing….AND, I had lost 20 lbs!! I couldn't believe it!
In fact, I kept going – I was still working out everyday and ended up losing another 8 lbs through the holidays (now THAT was shocking – I was losing weight during Thanksgiving & Christmas time!)
When the New Year came around, one of my goals was to do something I had never done before. So, I signed up for a 1/2 marathon (there is a post all about that in March '16). At the time of the race, I had lost a little more than 30 lbs in total 😳😳
I went off my plan for a few months. Ate whatever I wanted, but still worked out 5-6 times a week. I gained a bit of weight back and decided it was time to clean up again in June (last month.) "De-Junk June" was born (I made it up). I had a bunch of goals. One new one was a 3-Day Juice Cleanse (purchased online).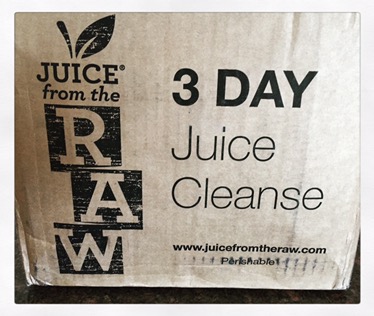 It was SO much better than making my own smoothies/juice. 18 bottles of fresh fruit/veggie juice. It was great (I will totally do it again) and it was only 3 days.
So….why am I blogging about all of this??
Of course, the usual reason is that I want to remember this time, this experience. I have to write it down so I can look back and read about it. But the other reason is because I just can't believe what has happened over the last year. I am still shocked by the whole thing. My sister keeps saying "why are you surprised? You put your mind to something and you worked really hard — and you are seeing/feeling the deserved results!" I guess that is true – but I really didn't think that I could do it — after 3 kids and being in my late 30's (ugh…I hurt to even type that!!) I just didn't expect to see the scale go down, so much, in that time frame….and then, stay down.
I obviously felt the change happening especially in my clothes. I ended up pulling out ALL my work clothes and only getting to wear them for a few months (and I totally wore them longer than I should have). I had saggy bottom and crouch. It looked terrible. I had to buy all new stuff in the next size down (and I STILL can't believe THAT happened. It wasn't even a goal I had set).
You know how everyone has their 'before' and 'after' pictures – when they lose weight? I NEVER thought I would do anything like that. I certainly didn't take any 'before' pictures on purpose. But I did grab a couple from our Family vacation last year. There were only a few of me. So, here you go. The results of 11+ months of work.
Same shirt/outfit – 11 months apart…
4th of July 2015 vs Date night black dress beginning June 2016….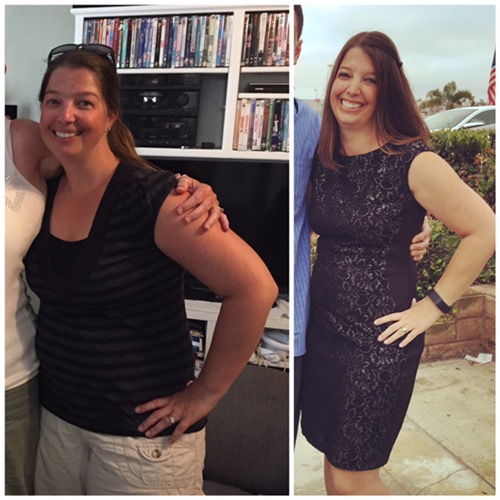 This one is probably one of my favorites. My baby boy & our boots – Western Days Parade, 1 year apart.

This is what my journey looked like in a graph…for the 11 months.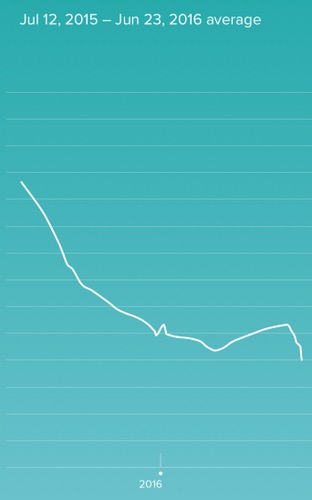 This graph was absolutely shocking to me. Holy cow. Who would have thought??
Here are my June 2016 results…3 weeks apart:

I didn't lose the 10 lbs I wanted – but my bigger goal was to work on my core/stomach/abs area. I was so happy to SEE and FEEL a difference.

I am still loving my workouts. I am at the office every single morning…doing something. Dancing with friends (yes, I have talked others into my crazy Cize workouts!), walking the hills around the office, getting my 10K steps every single day (85 days straight and counting). My kids even work out with me. AJ loves to dance. Grace is getting better (see above). Auntie Nancy got in on the fun while she was here, too! If you ever want to see how silly we look – let me know. I recorded us the other day 😊 But can't post videos on the blog for some reason.
I will share one more picture from today.

Bought this dress months ago. Clearance online. It didn't fit very good back then. Didn't really want to keep it because I wasn't sure I would ever wear it (after all – white really isn't a good color for most people). But – the colors are great for the 4th of July and summer (and the price was right…i.e. Super cheap). 🇺🇸☀️ I tried it on today….and it fit. Perfectly. 😳
It's just amazing what you can do when you set goals and work REALLY hard.
I am still so shocked. -34 lbs down in a year…and I hope to lose a bit more….and get stronger.
My final thought: I owe Joe the BIGGEST 'thank you' in the world. He was my #1 supporter, my coach, my chef, my friend, — it's because of him that I was successful. Thanks babe! I love ya! ❤️