05.23.17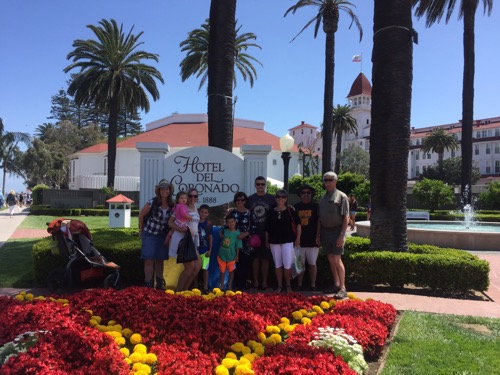 With our family still in town after the wedding, we wanted to take them somewhere nice, and 'San Diego' – Cousin Lisa had never been to San Diego!!
We went to the Del Hotel & Beach on Sunday and met up with a few other sightseers. And – enjoyed a yummy lunch at Miguel's. Aunt Yvette loves Mexican food (😳😂😳).
Had to get everyone going first 😊 Grace is always right in the middle of any girls that are getting ready – she loves make-up, lotion, shoes, brushing hair. She is a girlie-girl!