05.07.17
Best Bachelorette Party location EVER!!
I had NO idea how great Nashville was going to be….I thought I might like it, but wow…I loved it!
Live music EVERYWHERE, boots, bars, dancing, more boots, and lots of country lovin' people. Thank goodness we went there for my sister's bachelorette party….instead of Vegas. The two aren't even comparable.
And I have to give a BIG shout out to the two sweet ladies that organized the whole weekend — the maid and matron of honor, Lisa & Madison. They did an amazing job. AirBnB house, food, activities, restaurants, bars, and more.
I was the very last girl (of 9) to arrive in the wee hours of the morning on Thursday night/Friday AM.

I missed the karaoke bar 🙁 Super sad about that.
The rental house was adorable…and decorated so cute. We were the first guests for this couple (the house owners)!
Gifts on Friday morning,  before our Aeral Class…that was a new adventure! *The maid of honor organized a  Shutterfly book of 'love' for Dani – tons of pictures and notes/recipes from friends/family all over the place. I don't have a picture of the book, but it came out SO good.  Such a GREAT gift – a keepsake forever 🙂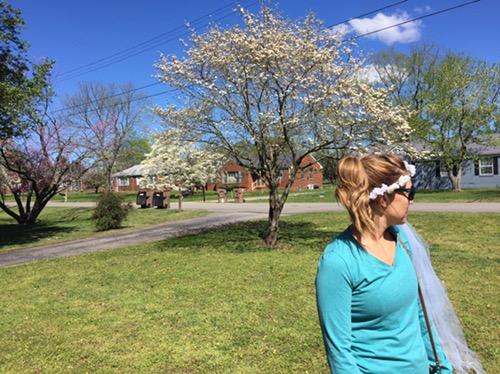 Have you ever done this before? Ribbons and hoops hanging from the ceiling – it's quite the workout!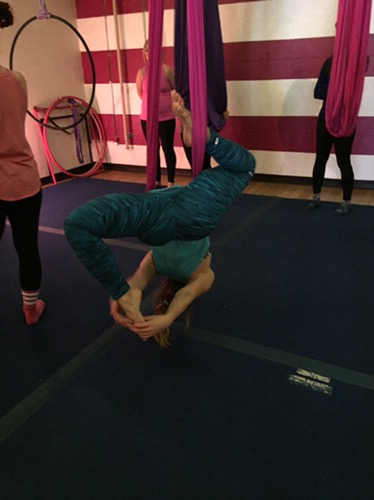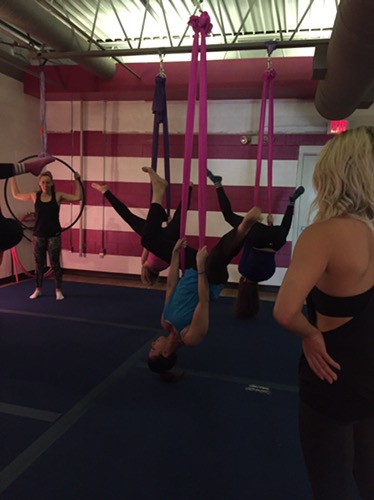 A few of us jogged to the bar after the class…
Lunch at The Party Fowl…so yummy!
Friday night was 'matching tank top night' .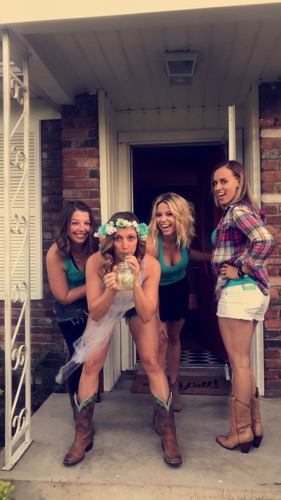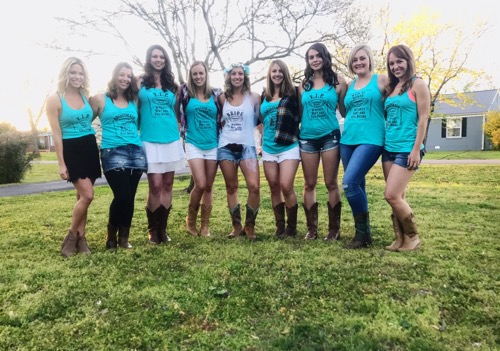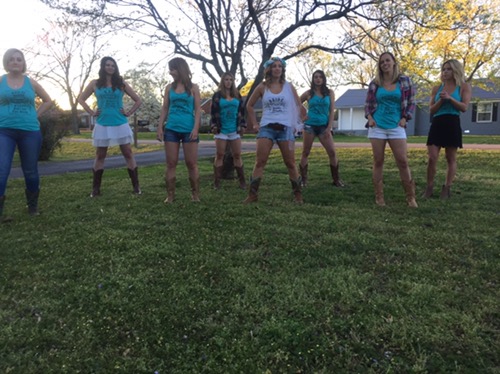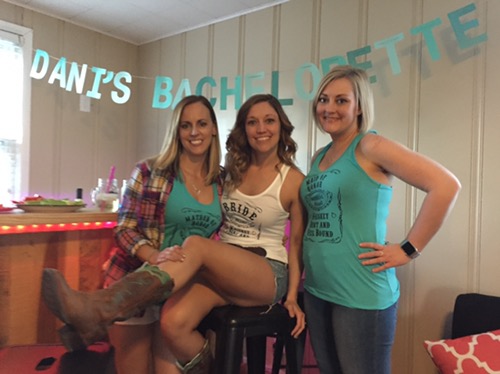 Fun night out. Drinks, dancing and pizza dinner on the street in between bars.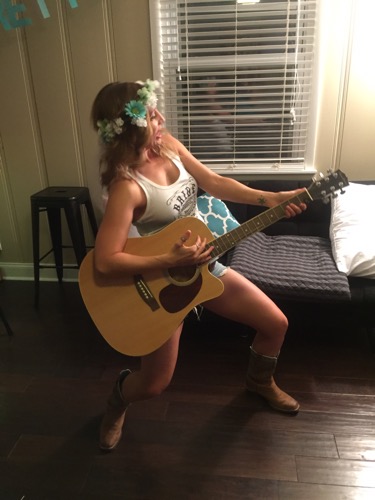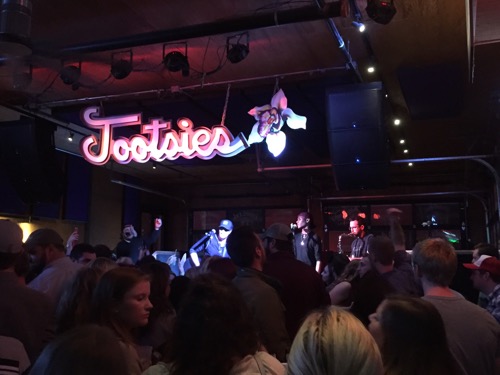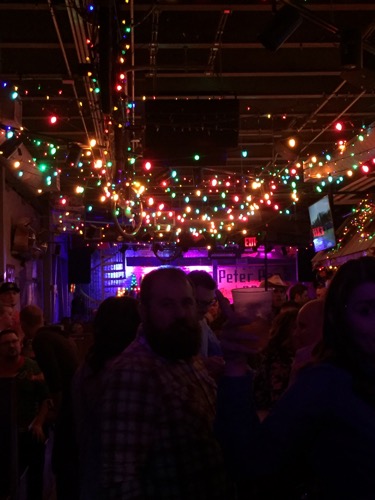 Below: Kristin ended the night with a hotdog purchase off a street vendor. Brave girl.

Saturday morning was a slow start for some. I was ready for some shopping…I was on a mission to find BOOTS!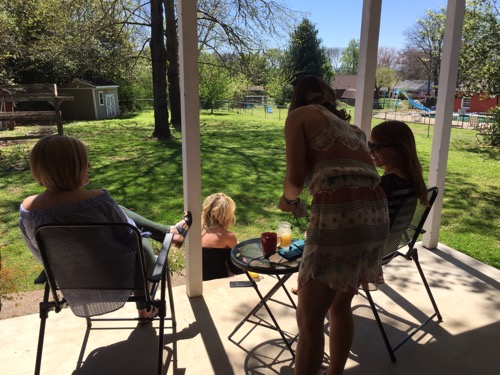 Lisa and I snuck away while the rest of the girls went to the bar. I found boots with the American flag on them, on sale! Love them ❤️🇺🇸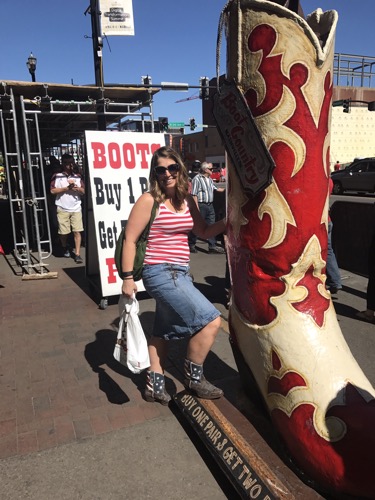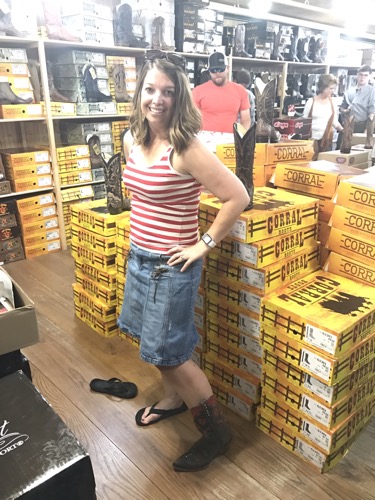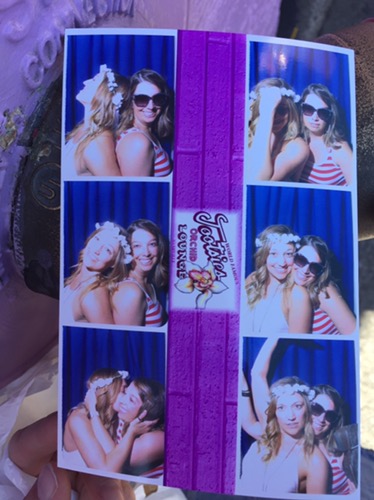 Grand Ole Opry Sat night & Dress / Boots night!
We won't talk about the fact that Charlie Daniel's didn't play Devil Went Down to Georgia 😡

Sunday….time to head home. What a great weekend away. Thanks for inviting me, sis! Best bachelorette party ever.