04.09.17
March 30th marked another birthday celebration for the Mr.
Sometimes, we improvise at our house. Daddy's actual birthday was on a Thursday and we had planned to Celebrate with the family on Friday night. However, Grace & I stoped at a little local bakery for some sweet treats the night of the 30th. (After Joe made his own birthday dinner…I had to work the whole day 😕)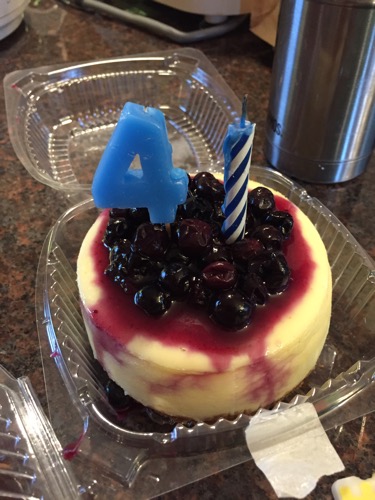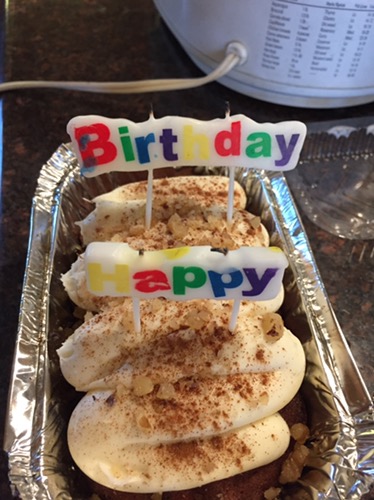 The kids love signing Happy Birthday and blowing out candles…..Joe doesn't like all the hub-bub (he doesn't have a choice though, we love to celebrate him). Grace learned to say "Happy Birthday" and I finally got it on video (Instagram post)!
The only pic I snapped of the two of us: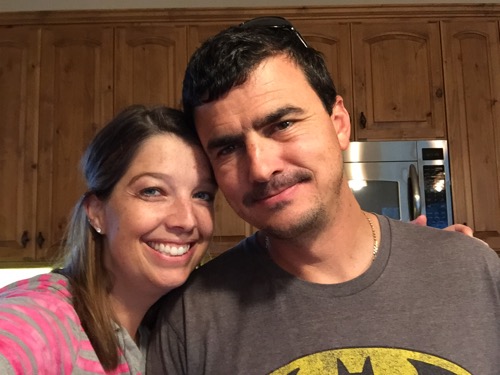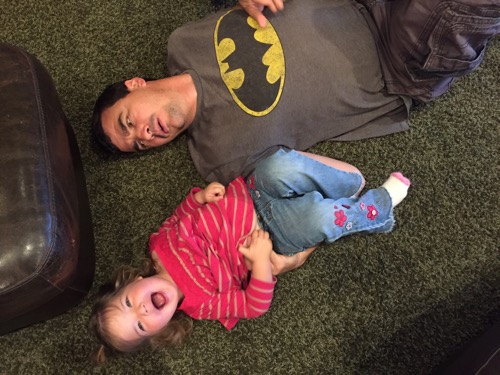 We had the family over for pizza, beer, salad and root beer floats on Friday night. Again, Joe didn't want to be the center of attention – but he had a good time.
I picked up a growler of beer from Ballast Point on my way home from work.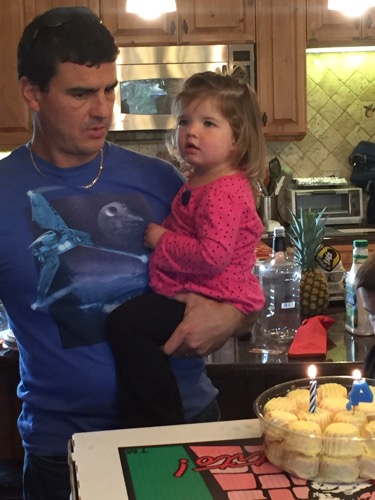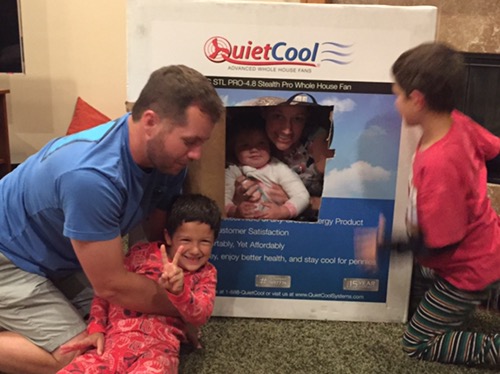 He gets better with age (and, more tired 😜). We love you babe! Happy Birthday!