12.31.16
As 2016 comes to a close, it's a time to evaluate the annual goals. Everyone makes resolutions, right? I think that is still a thing. I don't call them resolutions because it seems like they die all too quick when they are called resolutions. I have goals.
I didn't actually write them down (for real) at the beginning of the year because my goals grew and evolved throughout the year. There are two goals that I had at the beginning of the year…and I think I did pretty good! (And both of these were, in fact, documented in one way or another)
#1 was: Read the New Testament in 2016. Today, December 31st, I finished the entire NT Plan (YouVersion Bible App) in 2016. I was behind…many, many times. But I pulled it together and finished it out ✅
#2 was: Take pictures of the Mr & I. Started in Jan 2017 with this picture at the beach. You can see the caption…my goal, documented!!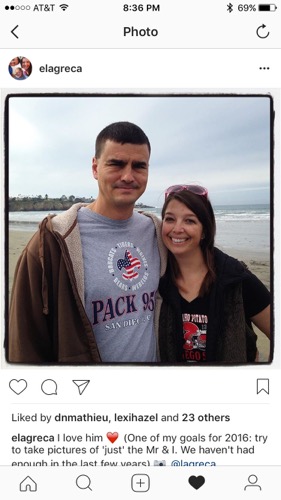 Here are screen shots from Instagram with other pictures of 'just the two of us'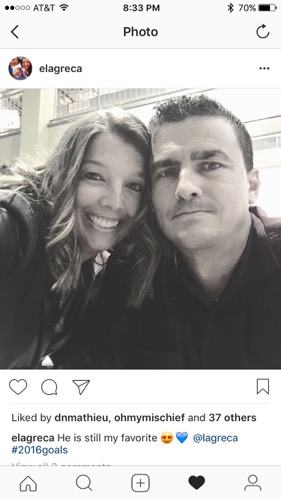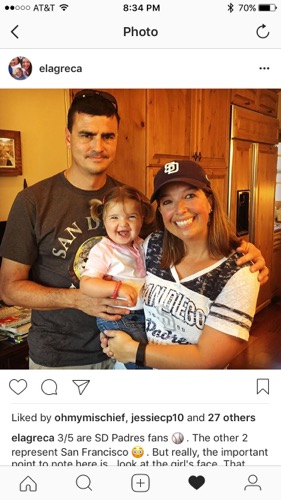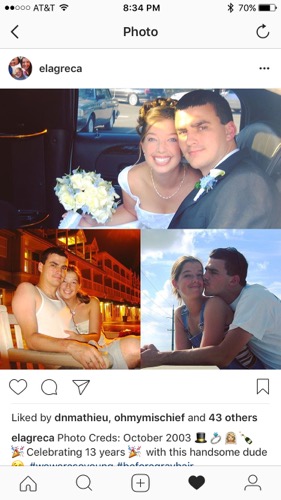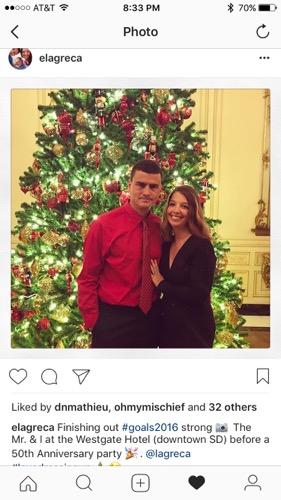 And here is the last one of 2016, from dat night last night (12.30)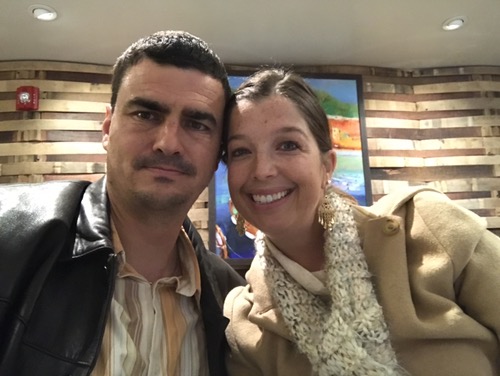 I didn't get as many as I would have liked (I also didn't post all of them), but I will consider this goal…accomplished ✅
I have already blogged about a couple of my other goals in 2016:
Finish my first 1/2 marathon (March 16)
In April, I wanted to get 10K steps in a week. As of today, I have 38 straight weeks of 10K+ steps (minus only 1 day…in November, I had the flu). Now, I am going for a whole year..only a few months left and I will be there!
Start working out in the mornings (started in March 2016 and carried on throughout the year)
Work on training related to management (work goal)
Do a real push-up, not on my knees (it took a lot of work, 50 T-25 workouts and more!)
Not elect Hillary Clinton as the next President of the United States
Hear news of my best friend getting engaged (yahoo, it happened on Christmas Eve! 🙏🏻💍😊)
I am sure there was a few others that I am not remembering….I must say, 2016 was another good year. Grace learned to walk and talk. The boys stayed active….really, really active. Joe & I still love each other and love being married. Our house on Promise Lane is still a dream come true. I celebrated 8 years at work (the longest I have ever worked at a company). And it goes on from there….
I guess it's time to work out some goals for 2017. I know a few already…at least I have a start 😊
Happy New Year, friends & family. I hope you find yourself healthy and happy. Make this new year all that you want 👍🏻🎉