04.02.17
The 4th weekend in March was one for the history books. While Daddy was away, Nicholas and I brought the toddler bed down from upstairs.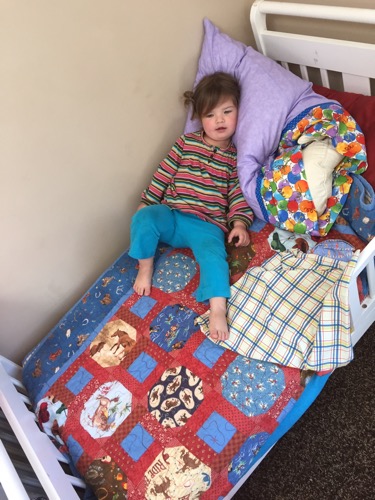 I don't think Grace even knew of it's existence until I pointed it out.
She was immediately excited about it. Picture above – she had to try it out while it was upstairs still.