12.26.16
Super excited BOYS!! Santa came! We heard them RUN up the stairs to share the news with Auntie Dani & Neal.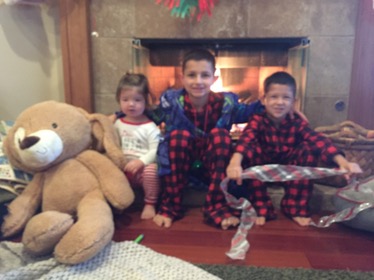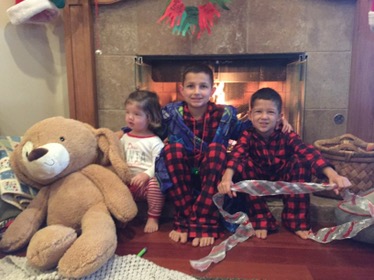 We made them wait until Pepere & Penny came in from the motorhome…then we went to town. Not many pictures of the actual opening…it was a bit crazy!
Santa brought stocking filled with goodies! The boys got rollerblades and Grace got a baby doll jogging stroller! Everyone was SO excited!
The boys got a trip to Sacramento to visit Grandma D, Eric & Auntie Nancy for a week! (AJ reads it above)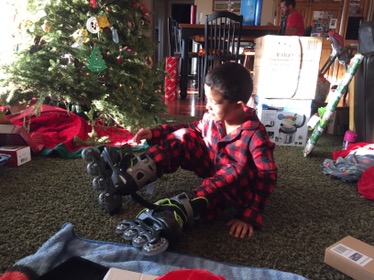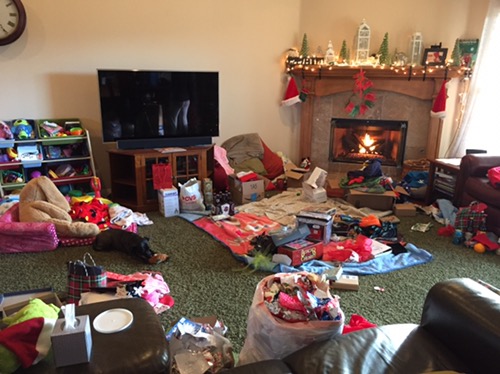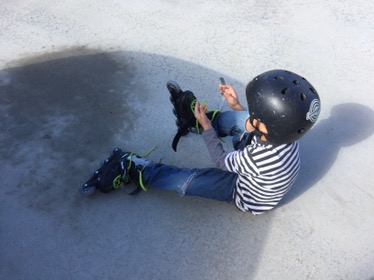 Time to get ready for the family dinner and festivities. Joe made a prime rib on the grill. And started hot cider in the crockpot. Mom LaGreca decorated the tables for dinner.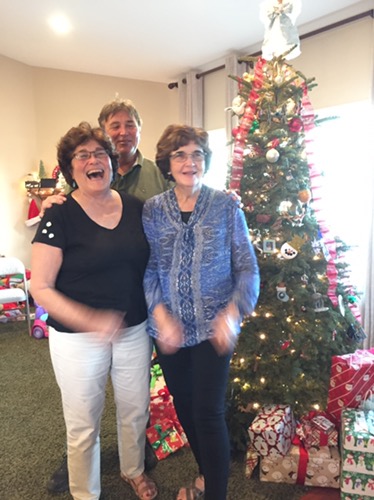 I forgot to post earlier – I got an Apple Watch for Christmas! It's been fun trying to figure out how it works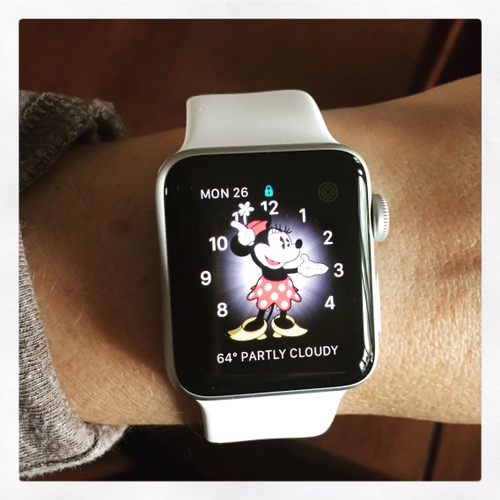 Time for family gifts and the $10 gift exchange game.
We had a great day. It was really busy and full of food, drinks, family and fun. So glad we get to host at our house. The 2nd year was even better then the first. We knew what to expect and had everything organized pretty well.
Merry Christmas 2016! We hope your home was filled with love and joy 🙏🏻❤️!