May 17, 2016
Anthony
No Comments
It's true. My Baby Boy turned 6 years old at the end of April (4/27)!
His teacher made him a crown and Daddy brought in ice cream sundae's, for his class, on his actual birthday. He had a great day and felt very special.
He requested tacos for his birthday dinner. And then we did presents and ice cream (again) for dessert.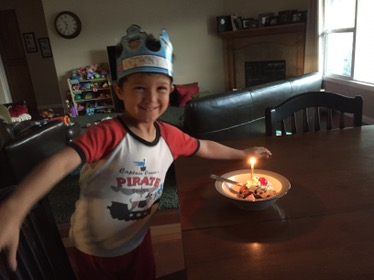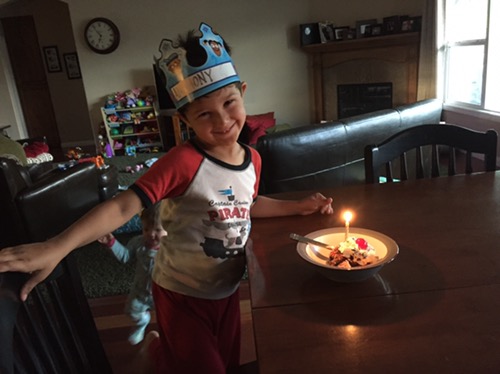 For their birthdays this year, AJ & Daddy requested to go to Disneyland. So, we just had a small gathering of people on Friday night – to sing and eat cake.
Connor & AJ are 1 day apart – so we sang to BOTH boys. So fun!
It was a GREAT birthday week…..but the REAL fun & excitement was only a few days later…..Disneyland/Birthday 2016 Post…..coming next! (Picture overload)