All vacations come to an end. It's a fact…..except the ultimate vacation: retirement. Yes, we have, once again, spent many hours discussing retirement life while we have been out on the road. Joe can't wait. He is always calculating the number of years left before we can retire and hit the road more permanently.
And the best part of that plan is the fact that he WANTS to spend more time with me 😍❤️. Hopefully he still likes me when y comes time to spend 24 / 7 together 😳.
We drove into CA on Wednesday and camped just south of Shasta Lake. Wednesday night was our last camping night with the Veomett's.
We spent the afternoon swimming, napping and making dinner.
The kids loved the 'game room' that served danishes and granola bars in the AM – and had cartoons to watch.
On Thursday morning, we drove to Chico and stopped at the Sierra Nevada Brewery for a tour and lunch. The Dad's didn't make it on the tour – and we sat outside for lunch. It was 94 degrees.
Another 1 1/2 hours (that was basically the rest of the afternoon)…and we arrived in Sacramento. Grandma D's house!

Time for swimming!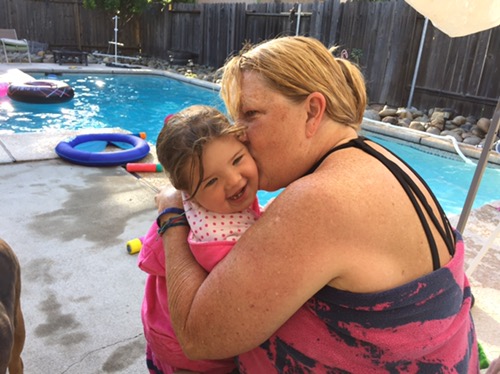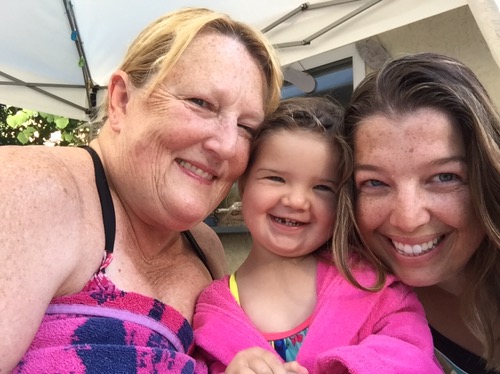 Gracee wanted to watch 'My Elsa' so we did a little Frozen before bed.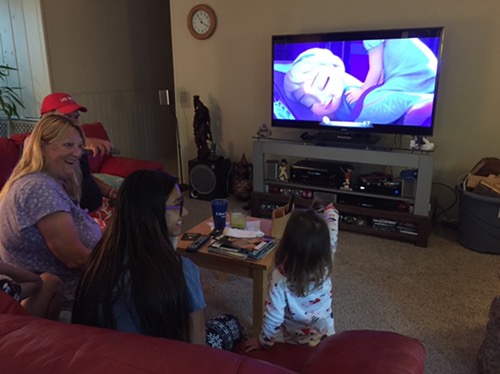 Friday was 107 degrees — yes, I wrote that right. 7.7.17 was 107 as the high. 🔥
We swam nearly all day, and had Grampy & Della over for a visit and dinner.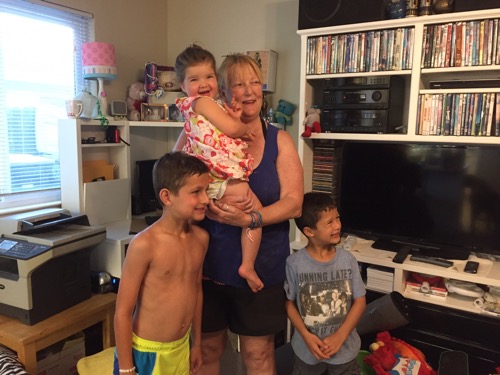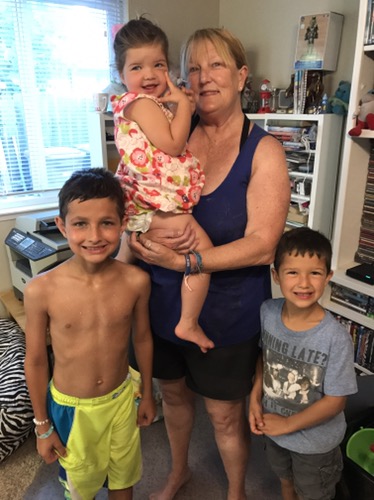 We took our 3rd consecutive 4 generations picture.

Here is the 3 year progression — of Gracee growing.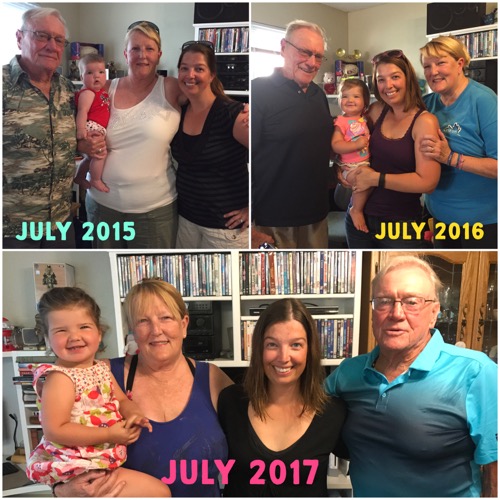 Grace was handing out 'diet cokes' at one point…..(she was calling them diet cokes)

As night rolled in – it was still really hot out –  but, that just means you should have a fire (by the pool) right?
…for s'mores, of course….
Up early on Sat…and we are heading South. First stop will be Visalia/Tulare – lunch with our favorite Central Valley newlyweds, Miller & Darin. ❤️
We hope to make it home tonight…but it will depend on Joe. It's a long drive.