July 2-3 were great (at least for the Goonie-Loving Kid / Adult in me). I purchased take-home suveniers….a few 😳 And I was ready for Cannon Beach 🌊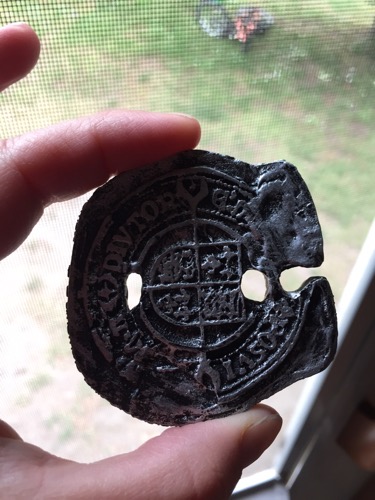 My sweatshirt — front and back ❤️☠️❤️

In our last night in the KOA – it was sprinkling on us – and a bit chilly! The kids had a blast. Watching more movies, swimming, Fort Climbing, bike riding, playing babies (with the new baby chair I found at a little sidewalk flea market in town), Baby Ruth's for dessert and campfires. Oh – and we had the ultimate sleepover. All 5 kids….
We played Cars 2 that night and Grace fell asleep on Connor's bed – it was so late. Poor baby – we are running her ragged.
Time to say good-bye to the Goon Docks….not sure when We will be back…I feel so lucky to have been able to come back a 2nd time! What a huge gift. Thanks, hon ☠️❤️☠️
Packed up and headed south to the famous Cannon Beach! First stop, Cannon Beach Bakery for danishes & donuts 🍩☕️
Time to check out Haystack Rock, the Lighthouse, and Cannon Beach….yay!!!

It's pretty cold on the beach up here. Not really like San Diego at all. But I still like it 😊 And, kids don't care. They love the sand and water, no matter what the temp is.
Our next planned stop was another highlight for me….and the rest of the group…Tillamook Cheese Factory. We had to drive a little over an hour. It was a pretty drive through some really cute beach towns. I wish we could have stopped at some. But…we have too many kids to make that work and be enjoyable.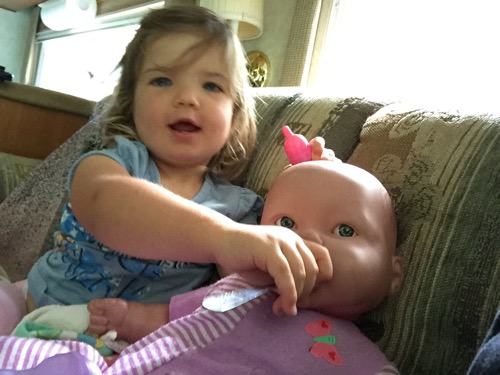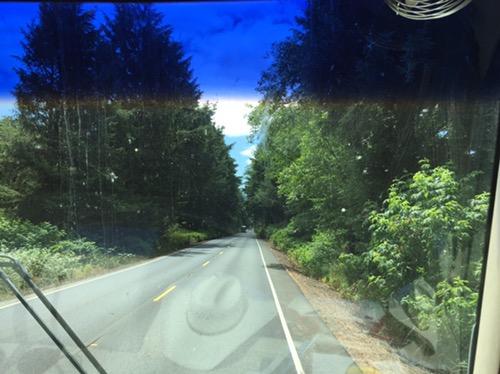 Above: Grace was exhausted by 11:30am, she crawled in my lap and fell asleep within 5 minutes.
Tillamook Cheese….was a HUGE let down 😩😕😩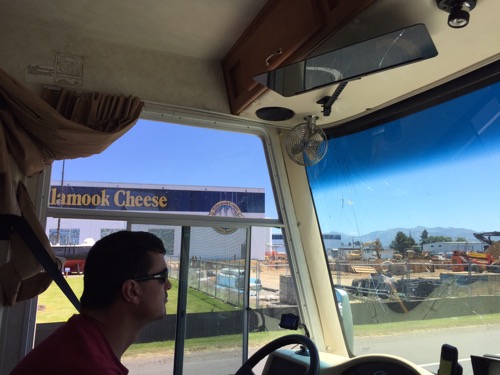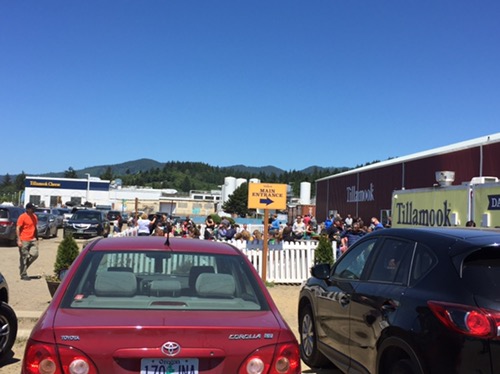 There are no factory tours right now (and for the next 1 1/2 years) since they are building a new visitor center. We were all so bummed.
So…we left …. made lunch in the parking lot, and then went to a Fred Meyers (grocery store) and bought 3 different Tillamook ice cream flavors for after dinner.

We are ready for the 4th of July….even though we have NO idea where we will sleep that night 😳 Our pre-USA, red/white/blue gear….
🇺🇸❤️😍💙🇺🇸