****Link from July 2010, 1st Trip to Astoria****
——————————————————-
☠️☠️☠️GOONIES NEVER SAY DIE!!! ☠️☠️☠️
7 years later, nearly to the day….we are back in Astoria, OR. I ❤️ this place.
We stopped for pizza & burgers at Geno's.

And wouldn't you know it….THE Goonies house was just up the street. When we got there…we were NOT greeted with the same sign from 7 years ago (see post from 2010)….instead, it was this….
I was devastated. But SO glad I had been up to it 7 years before. These are the best pictures we could get.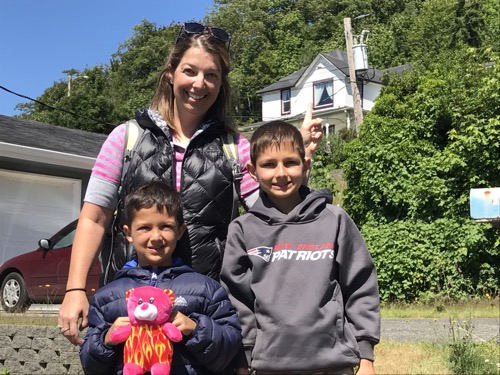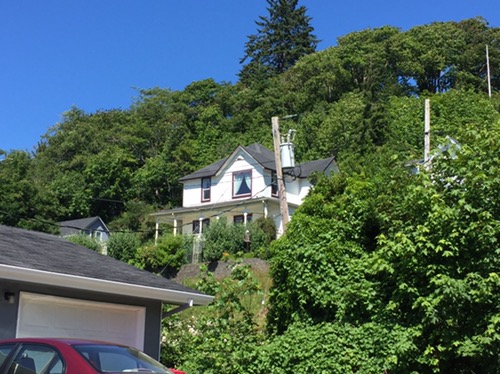 Right down the street is the Elementary school from Kindergarten Cop.
It was a beautiful day in Astoria. We couldn't have asked for better weather.
We got gas and did our grocery shopping…and headed out to our KOA.
KOA's are the Disneyland of Camping. Something for everyone. Including….laundry rooms. Yes! Felt good to get some stuff washed. And…guess what movie was showing for the kids at 6pm?!?!! Yup. The Goonies! And popcorn. All the kids were in heaven….I won't lie, I loved it, too.
Joe grilled steak (filet) and baked potatoes for dinner. And I got the kids a special treat for dessert…
"Baby…Ruth…." — Sloth
"Geez Mister, you're even hungrier than I am!" — Chunk
Sunday Morning….I was ready!!!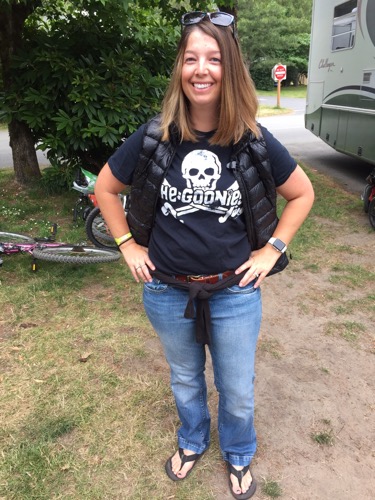 Yes. I own a Goonies shirt. It's been waiting in the motorhome….for years. ☠️😍☠️ I am a geek, but I don't care.
We headed into Astoria….parked down by the Bowling Alley (Chunk: opening credit scene…pizza & milkshake)
Grace & I went in — and walked over to the window….so fun!
Then….down to the Docks (The GoonDocks)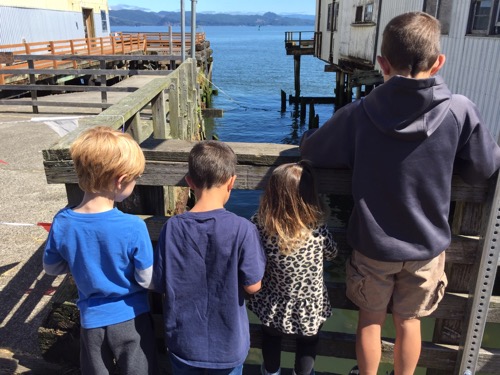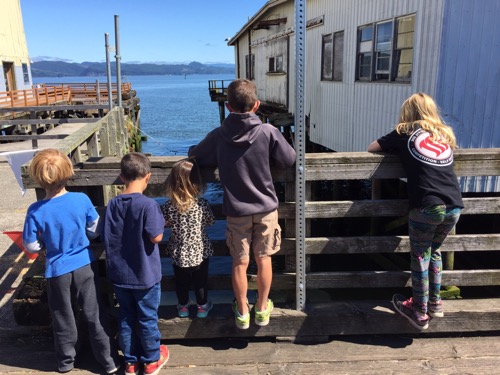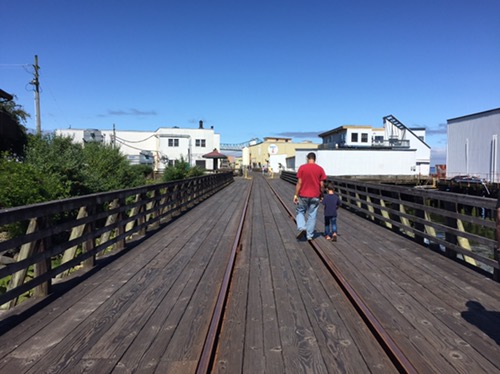 Flavel House Museum….Mikey's Dad worked there, boys drove by on their bikes.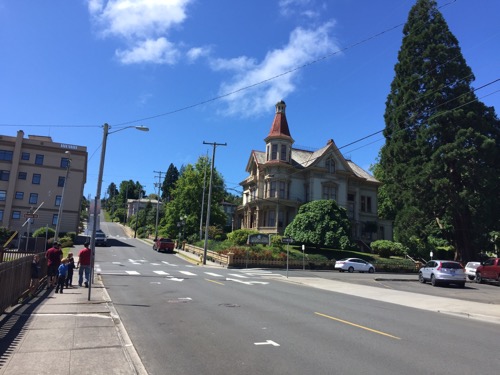 Then the jail house!! It was different than 7 years ago. They had the 'get-away-car" parked out front….WITH bullet holes!!!!
So many movies filmed in Astoria…
I want this Nintendo game!!!!

Suveniers for the kids (Mikey's mable bag filled with jewels x5 💎💎💎💎💎) and me 😍 I bought a few things ☠️😳
After clam chowder for lunch…we stopped at the beach – to see the shipwreck.
It's past nap time now….The Boov was done. Back to Camp Millions-of-Kids 🤣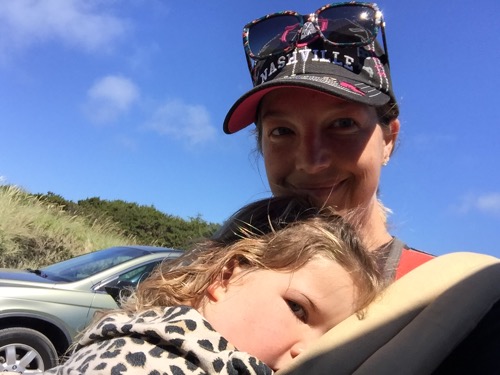 A little sand writing before we go…hashtag for the win ❤️👍🏻
….Canon Beach tomorrow 😍😍😍😍