Ok, let's try this again. The post I started and lost — I hate when that happens.
After heading north out of Crater Lake (and nearly pooping our pants with fear – unpaved, narrow road – on the side of a cliff), we headed towards another Lava site,  Lava River Caves.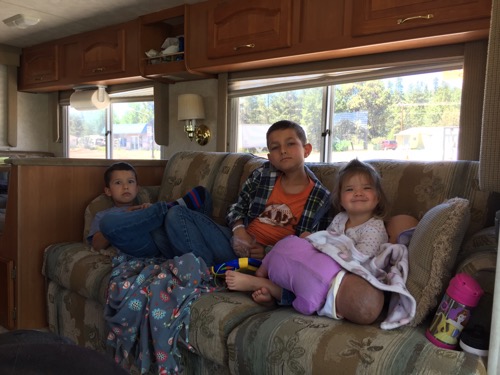 The caves were busy and we weren't allowed to go in because we had been in Lava Beds caves – and they are worried about a disease spreading to the bats.
So we explored the Lava walking hike after the ranger talk.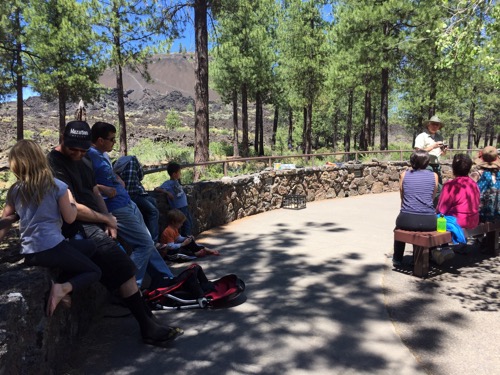 At this point — we are all so ripe, stinky, sweaty, dirty…..I could go on. We left the Lava River Caves and headed to our nearest Walmart for supplies, before the next campground.
Going into a Suprt Walmart with 5 people is a bit of a circus. Now, imagine 9 people. Not just 9 regular people. 9 REALLY dirty, haven't had showers in days, tired from traveling/hiking/the sun….people.
The Super Circus.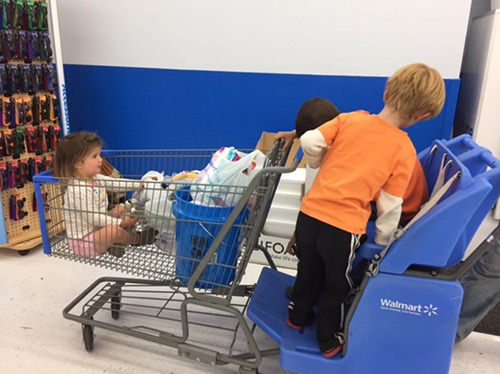 The campground Joe had planned….was full 😩😕. He was really bummed because he was ready to be done for the day.
We had To drive another 20 minutes to Sisters, OR. Got 2 sites and the FIRST thing we did was FILL the water tank!!
I was voted (gifted) to be the first shower in the LG fam. My mom asked me how the shower was and I snapped this pic to send her.
Eek. Glasses and no makeup — but OH so clean. And happy.
Gracee wanted to ride her bike with the big kids. Joe cooked up some yummy BBQ chicken while I did all the dishes, bathed AJ and made the beds.
This was our awesome campfire pit!! I really wish we could have taken it home. I loved it!
On the road again…..
Heading towards an Indian Reservation for some swim time.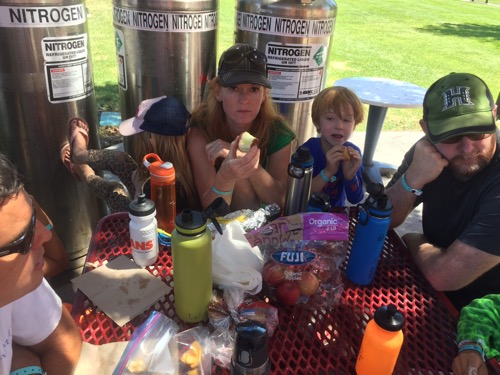 All my kids LOVE to swim (especially in warm spring water)….and they all love slides.
Our campsite was right up against the river. The kids got nets out and caught fish/crawdads.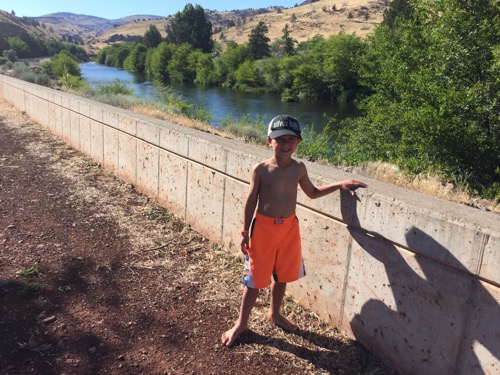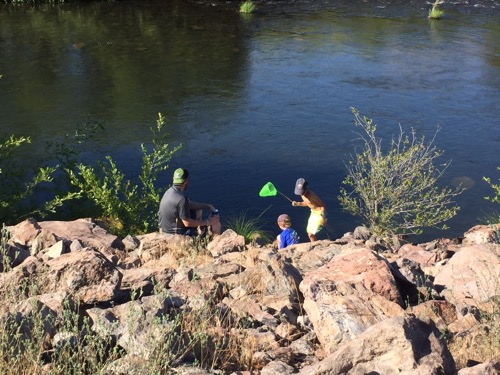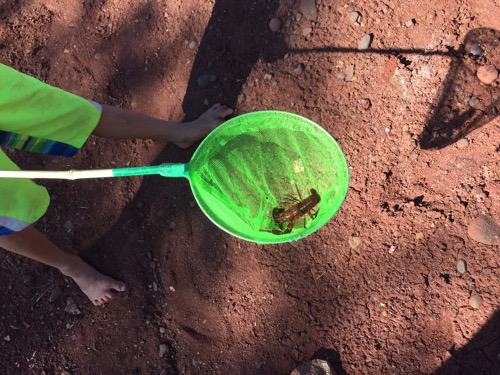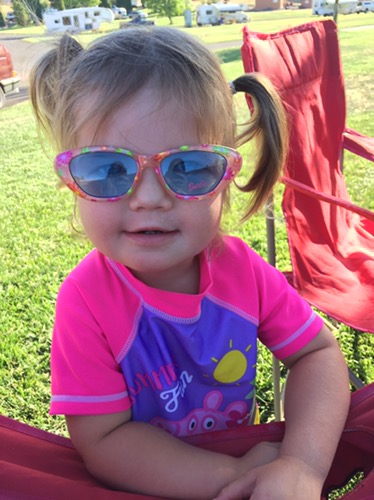 Dinner at the site….and then back to the pool.
The kids were exhausted. Everyone fell right asleep that night.
Fish Hatchery on Friday….
10 foot sturgeon named Herman lived here.