06.28.17
On Sunday, we arrived in our neighboring northern state, Oregon. First stop, for 2 nights: Crater Lake. {I had no phone servicethe whole time}
We got our campsite and headed to the Ranger/Visitor's Center.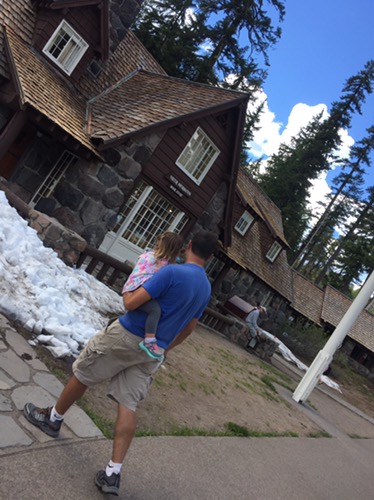 I am glad we watched the movie about the creation of Crater Lake. Very informative.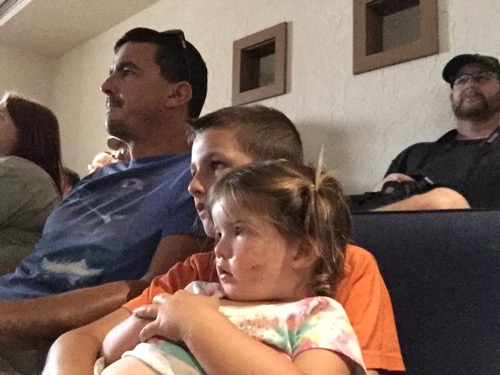 Then we drove up to look at the lake for the first time (in the late afternoon/evening). The kids were way more excited about all the snow.
Back to camp for Jr Ranfer workbook time, happy hour, and  Split pea soup for dinner (homemade 😊 Thanks Heather). Oh – and playtime in the Bear Box
The kids earned smores both nights we were in Crater Lake. I made my first one…after getting Reese's at the last Walmart stop ❤️😍.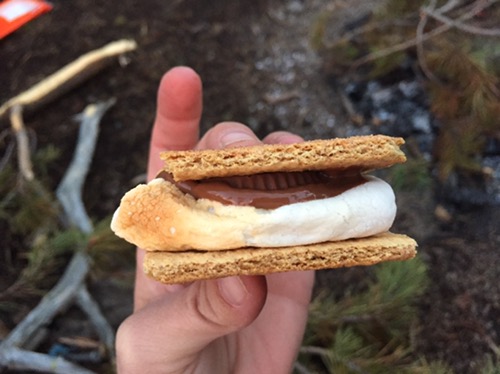 The Girl has been getting progressively worse over the last few nights. Crater Lake Night #1 was awful. She coughed so much. I didn't sleep at all. Ugh. So hard to do that night after night.
But…that's what coffee is for right?
The next morning we went in a hike around part of the lake. It was A TON more spectacular in the morning/daylight. The color BLUE was amazing. But first, yummy egg/sausag/potato casserole (one of the meals I made before we left…we cooked it and then froze it).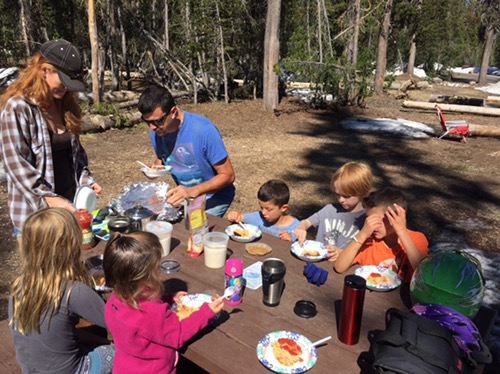 Let's go see the Lake (and more snow!)

Time to make a few (3) Jr Rangers.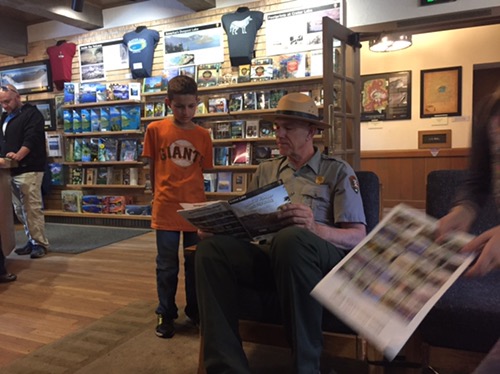 AJ had 3 Jr Ranger badges now!! Great job, buddy (Dinosaur for last summer)
Joe'a Beef stroganoff for dinner. So, so good.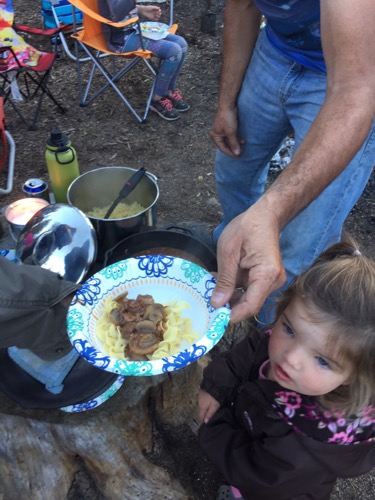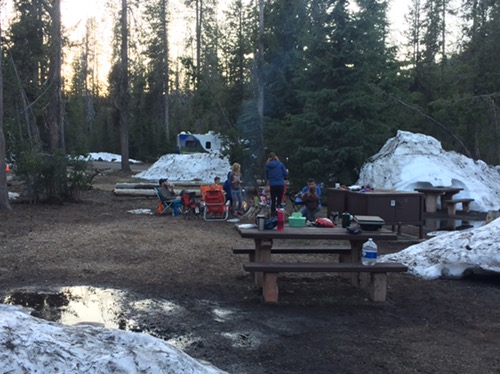 Wednesday AM….now we make our way up towards Bend, OR….with a few planned stops along the way.