05.08.17
We managed to squeeze a major holiday into our already crazy busy April 2017 schedule. It wasn't our original plan to host Easter at our house (only because we had a family wedding scheduled 5 days after Easter Sunday).  But we had to step-up after an unforeseen house disaster happened at Joe's Sister's house (everyone is fine/safe – leaky roof, mold – the whole family had to move out of the house for 3+ months).
Due to house prep, wedding prep and guest arrival prep – we did not color eggs this year. BUT – Grace got to decorate and color at Cammi's 😍💗 She loved her bunny basket (made out of a milk carton). Seriously, Cammi is the best.

And we had a nice family evening walk the night before Easter….that ended with a big fire on the hill, that AJ spotted and Mom (me) called 911.
It ended up being the garage on the property that caught fire.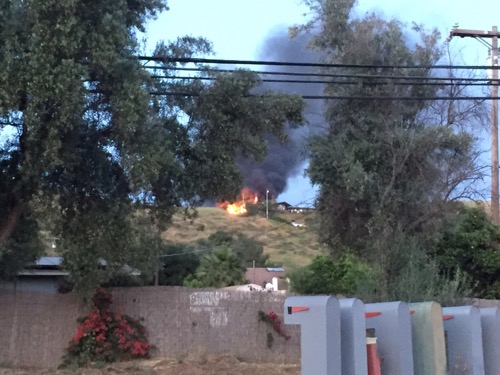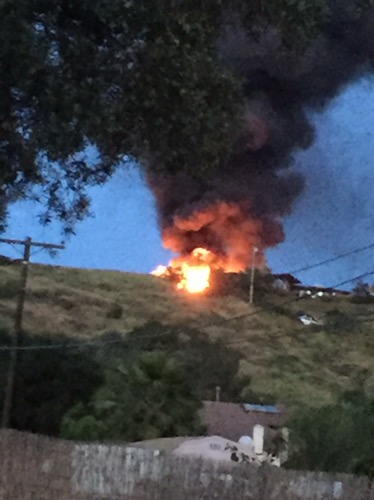 The Easter bunny came sometime in the night.
Egg hunt at church after a big breakfast. Then Easter service.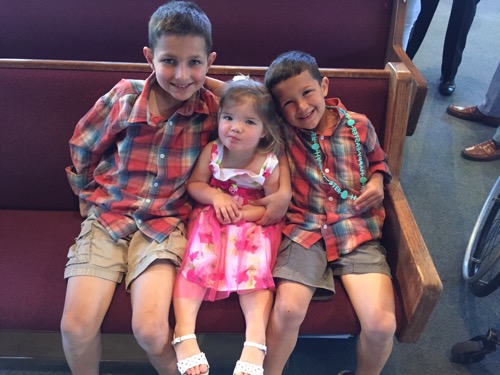 Then we ran home to prep for Easter Lunch with the family.
Another Easter egg hunt for the 6 kiddos (notice my boys are soaking wet — they were already playing with squirt guns/water outside).
We finished off the day with a little Flower girl training…
And more work/prep on the Ranch…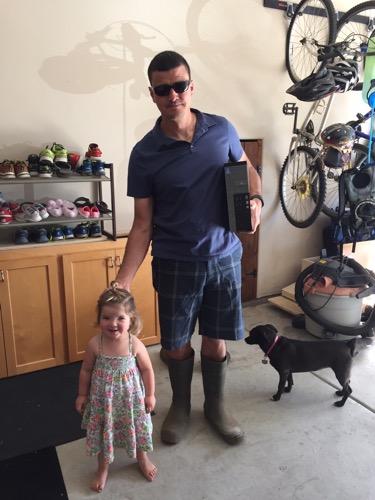 And just like that….we were right into wedding mode!! Hotel LaGreca was open for business!!! (I should say…the LaGreca B&B)