04.02.17
The 4th weekend in March was one for the history books. While Daddy was away, Nicholas and I brought the toddler bed down from upstairs.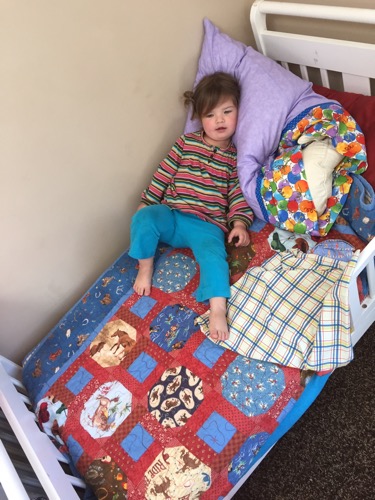 I don't think Grace even knew of it's existence until I pointed it out.
She was immediately excited about it. Picture above – she had to try it out while it was upstairs still.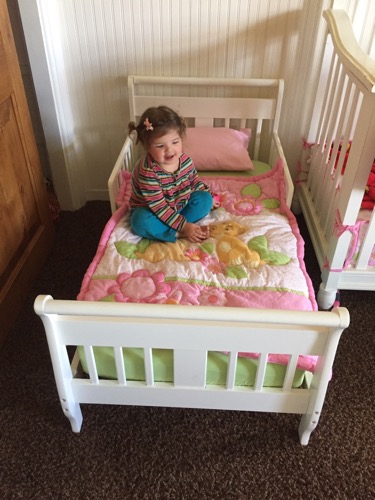 We put her sheets on the bed , and one of her little people pillows – right next to the crib in her room – and she was thrilled!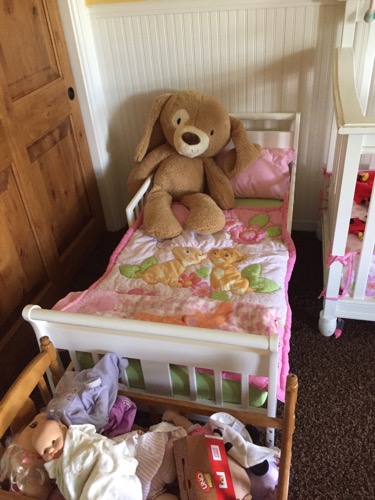 And then the baby doll crib went at the end of the new bed. Grace had lots of brotherly support for her room addition.
I figured we would try out the 'new bed' for Sunday afternoon nap (the next day)! But Saturday night…after stories, I said "I will tuck you into your crib now" and Grace said "New Bed, Mama??" I wasn't ready 😩😩😩
But…I tucked her in, and she went to sleep….the whole night.
I went into her  room at 8am Sunday AM – this is how I found her….still in her bed, just waking up.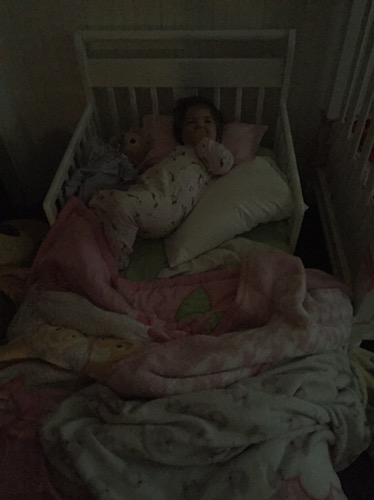 We picked Daddy up from the airport after church and decided there was no reason to keep the crib up in the room.  But before it was broken down for the very last time in my house….I had to get a few pictures of my babies.
1st baby to sleep in this crib…

2nd baby to sleep in this crib…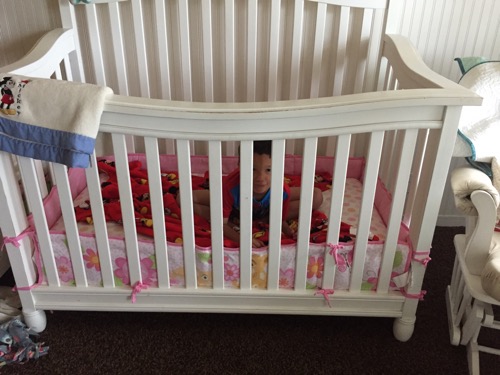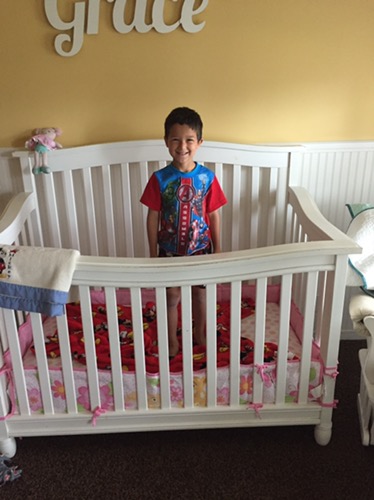 And the 5th Baby to sleep on this crib…(my niece and goddaughter both had a turn after AJ and before our surprise baby…I had to ask for the crib back for Grace 😳)

This crib has been so special….and I just love the classic look. I am glad it's staying in the family. Baby 6 is coming soon (my sister, Steph, is expecting her first this summer)
Bye-Bye sweet, white crib…
Hello new bed and new little girl room..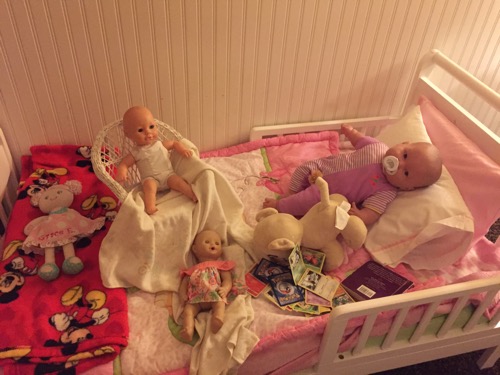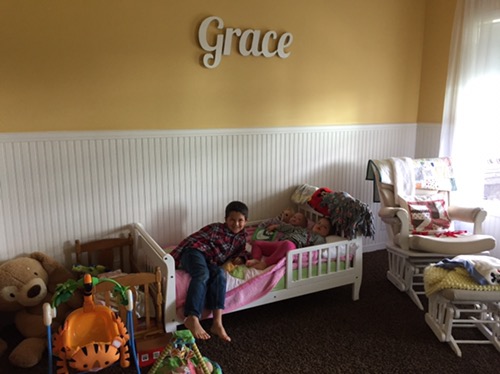 There was so much hub-bub about Grace's new bed that I thought it would be a good time for the boys to switch beds too. They agreed! So….AJ gets the TOP bunk for the first time EVER! Nicholas is doing fine on the bottom.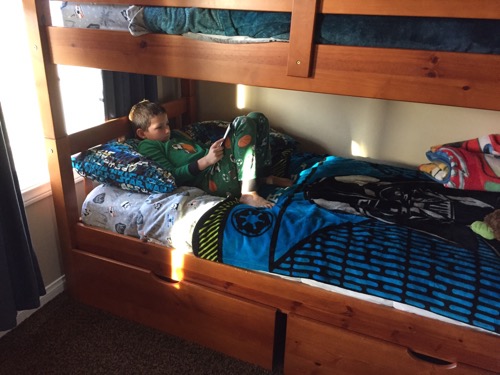 Now…we just have to get Gracee potty trained. Soon…very soon.